Vanquishing
Talk

0
4,179pages on
this wiki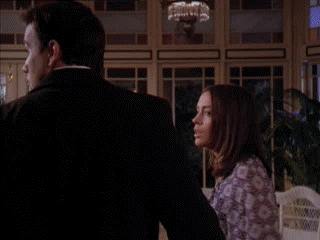 Vanquishing is the act of utterly destroy a supernatural being. The word usually refers to the slaying of a Demon, Warlock, Darklighter or any other agent of Evil at the hands of a Witch or another agent of Good. Demons do not, as a rule, refer to killing other demons as vanquishing them. Evil beings typically burst into flames when vanquished, although some have been shown exploding instead. Successful vanquishes are shown to have a physical impact to any object or being in a close range such. If the evil being burst into flames it can leave scorch marks on surfaces or burning anything in contact with them, while the explosions can disturb nearby objects and injure people.
The weakest demons and warlocks can be vanquished by one of the Charmed Ones alone with a simple spell, generic potion, or an active power. Most upper-level demons require a Power of Three spell. The strongest upper-level demons require a special vanquishing potion tailored specifically for the demon in question. Part of the demon's flesh or tissue is a key ingredient in such potions. However, powerful witches like Piper Halliwell, have been seen vanquishing powerful upper-level demons through her active power alone. A Power of Three spell may be needed in conjunction with a potion to vanquish a demon that's to much powerful for simple spells. If a demon takes a blood oath with other demons, a potion tailored for one demon can vanquish the other demons as well. Extraordinarily powerful and almost invincible demons, such as the Source of All Evil, the Triad or Zankou, can only be vanquished with extraordinarily powerful magic, like a Power of Three spell, Advanced Fire Throwing, or the Hollow.
When a demon or warlock is vanquished and killed, it's essence is cast into the "Demonic Wasteland," where it is consumed by a strange worm-like creature that obtains their powers and gets rids of any remains. At the end of Season 4, Cole Turner after been vanquished the first time managed to come back from the Demonic Wasteland, and has obtained a myriad of demonic powers, because he (apparently) killed the worm-like creature.
See also
Edit