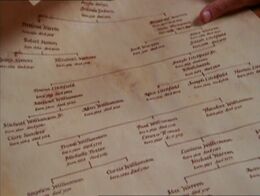 The Warren-Halliwell family is know for their tradition of choosing names that begin with the letter "P". However many characters were never named but fit into the "P" category, here is a list of used and unused "P" names.
Used
Unused
Female
Pacifica
Paloma
Patience
Paula
Paris
Pasley
Patsy
Pegah
Peggy
Peri
Petra
Petunia
Pilar
Polly
Pristine
Pyhllis
Male
Palmer
Parker
Patrick
Paul
Pegasus
Pete
Peter
Phillip
Pierre
Potter
Preston
Ad blocker interference detected!
Wikia is a free-to-use site that makes money from advertising. We have a modified experience for viewers using ad blockers

Wikia is not accessible if you've made further modifications. Remove the custom ad blocker rule(s) and the page will load as expected.