Upper-Level
Talk

2
4,373pages on
this wiki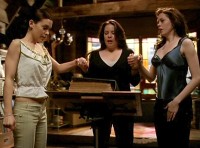 Upper-Level is a term used to classify powerful magical beings, such as witches, warlocks and demons. Generally, upper-Level beings possess exceptionally strong powers and a high resistance to harm, making it difficult or even impossible to vanquish them.
Some beings are also described as being High-Level, but this generally means the same as Upper-Level. Confusingly, the upper-level demon, Litvack, and the other leaders of the faction he was in, were described as 'generals' of the demonic legions. Their assistants were known as Level 2 Demons in the Book of Shadows.[1]
Notable Beings
Edit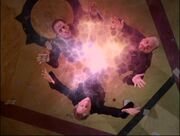 Generally, Upper-Level Gypsies are called Shuvanis which is an equivalent of a Wiccan high priestess.
References
Edit