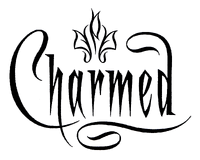 The Trihorn is a symbol part of the Charmed-logo used during seasons 1 to 3 (though it is still used for merchandise). It has the appearances of a rose and consists out of three parts, each resembling one of the Halliwell sisters.
The Trihorn itself was never seen on the show or in the comics. It was made solely for promotional purposes, as opposed to the triquetra which is frequently used in the show.
The Trihorn is often colored red, while the rest of the logo remains white.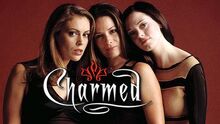 Ad blocker interference detected!
Wikia is a free-to-use site that makes money from advertising. We have a modified experience for viewers using ad blockers

Wikia is not accessible if you've made further modifications. Remove the custom ad blocker rule(s) and the page will load as expected.