What's your favorite Charmed comic so far?
Comments

3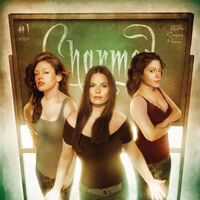 Morality Bites Back

13
votes

Prue Ya Gonna Call?

2
votes

Fours Company

2
votes

Unnatural Resources

2
votes

Charmed Lives

2
votes

No Rest for the Wicca

0
votes

Innocents Lost

0
votes

Mortal Enemies

0
votes

Oh, Henry

0
votes

The Heir Up There

0
votes
Create Your Own Top Ten
Create a list
Ad blocker interference detected!
Wikia is a free-to-use site that makes money from advertising. We have a modified experience for viewers using ad blockers

Wikia is not accessible if you've made further modifications. Remove the custom ad blocker rule(s) and the page will load as expected.