Home
Talk

760
4,381pages on
this wiki
Welcome to the Charmed Wiki
The Charmed Wiki is a free, public and collaborative project for all, to help create a definitive encyclopedia for the hit television show Charmed. If you're a fresh Charmed-fan, know that this wiki contains a plethora of spoilers.

We are currently editing 4,381 articles since January 24 of 2006.
Featured Article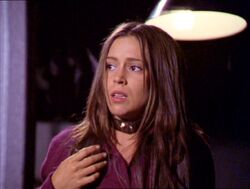 Alternate Realities are realities or timelines that somehow differ from the true reality. These realities can be created by altering key events through time travel or through powers such as reality warping. Over the years, the Charmed Ones encountered several alternate realities.
Featured Character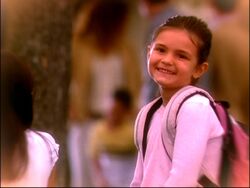 Prudence Johnna Halliwell (P.J.) is the eldest daughter of Phoebe Halliwell and her husband Coop. She is the older sister of Parker and will eventually be the older sister of her mom and dad's youngest daughter. Like her sisters, she is a cupid-witch hybrid, having inherited magical genes from her mom and dad.
Featured Power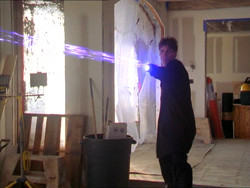 Energy Beams are potentially deadly beams of energy that can have a different appearance and effect depending on their origin and user. These beams can be used to harm with pure force or burn through heat. They could also be used to cause an object to combust as well. This power is often triggered through the hands, but can also be used with weapons.
Featured Episode
The Good, the Bad and the Cursed is the 14th episode of the third season and the 58th overall episode of Charmed.
When Victor takes Phoebe to visit a deserted town, she gets the same injures as an American-Indian trapped in a time loop of that town. Prue enters the time loop with Cole (which is stuck in the mid-1800s) to save the man, and Phoebe, from death at the hands of a local thug.
Featured Picture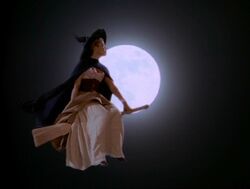 About:
Phoebe Halliwell starting a stereotype.
Related articles:
Follow us on Facebook
Upcoming Issue
Prue Ya Gonna Call?
Issue #22   |   Volume 4
Magic gangs fight for control against government forces seriously out of their depth. Even with Piper, Phoebe, and Paige on the case, there is little they can do without their own magic. Overwhelmed and outnumbered, the side of good must hang all their hope on the single most powerful witch in the world.
---
Recent Uploads
Featured Quote
"That's right, Phoebe. It's my responsibility, isn't it? The oldest sister, always supposed to be able to figure things out. Well, if that's the case, then how come I couldn't save Andy?" - Prue Halliwell
Featured Video
Featured Poll
Which Charmed offspring is your favorite?
Last month 238 people voted. 57% of you chose the Source as the scariest looking demon. Shax came second at 16%.
After last week's voting, 42% of you loved both the Charmed trios equally!