Over the course of the series, Leo Wyatt has obtained many powers due to his status as a Whitelighter, an Elder and an Avatar, as well as the influence of the Empyreal Sword.
Basic Powers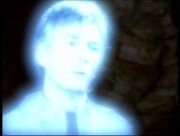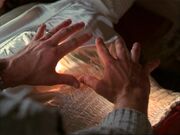 Active Powers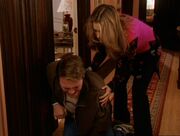 Other Powers
Sensing: Sensing is the ability to locate magical and mortal charges. Leo used this power numerous times over the years. Most notable trying to find one of the sisters. [15]
Omnilingualism: The ability to speak and understand the language one of his charges speaks. In early 2004, Leo was able to read inscription on the genie bottle that was written in Arabic. [16]
Empathy: The ability to feel to a degree what their charges are feeling. However, if not skilled in this power it might actually hurt you. [17]
Telekinesis: Although only used once, Leo showed this power in 1999 in the Attic of the manor, he used it to open multiple boxes

and crates before Piper walked in. [18]

Telematerialization: The ability to use telekinesis in such a way as to teleport objects. Leo used this power when he filled Phoebe's glass of water. 

Thermokinesis: The ability to control and manipulate heat. Leo only used this power once, to warm up Phoebe's coffee when she first found out what he really was. [19]
Photokinesis: The ability to control and manipulate light. Leo used this power on his and Piper's wedding day. [20]
Astral Projection: While he never demonstrated this power, Prue trusted Leo enough to teach him how to astral project before her death, something she was very protective of. Leo then taught Piper, Phoebe and Paige how to do the same which helped them defeat Zankou. [21]
Dream Leaping: The ability to project oneself into someone else's dream and manipulate it. Leo used this ability to project himself into Piper's dream and to tell her that he's not coming back.
Cloaking: The ability to magically cloak himself and his charges to hide them from being found by evil. This is another version of Invisibility. Leo was able to cloak the future Whitelighter, Daisy, so the Darklighter Alec wouldn't be able to find her. [22]
Active Powers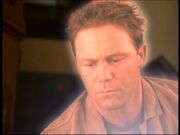 Active Powers
Other Powers
Immortality: Living for an infinitely long lifespan and having an arrested aging process.
Immunity: The ability to be completely immune to the powers or magic of other beings.
Sensing: The ability to locate and find persons or objects.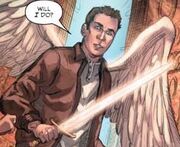 Leo: "That worked. But I can still feel the power inside of me."
Piper: "Isn't this a fun development?"
Leo: "It's not that bad. Might even be useful if Rennek comes back."
— Piper and Leo discuss Leo's new powers.
Active Powers
Flight: The magical ability that allows a person to defy gravity and propel oneself through the air at great heights and speed. Leo achieves this through the angelic wings granted to him by the Empyreal Sword.

Agility: The ability that provides the user with inhuman agility, reflexes, and speed. While airborne, Leo displayed remarkable speed and agility during combat.
Other Powers:
References
Edit