Kam Heskin portrays Robin in the Season 6 episode Witchstock.
Biography
Edit
Kam Heskin was born in Grand Forks, North Dakota on May 8, 1973. She went to Concordia College in Minnesota where she graduated with a degree in Communications and Political Science. The day after graduation, she moved to Chicago and modeled for the next couple of months before moving to New York. Her first role came when director John Woo selected her as the lead in his pilot "Blackjack". Kam now lives near UCLA in Los Angeles.
Kam Heskin
Actor Information
Name

Kam Heskin

Birthplace

Grand Forks, North Dakota

Birth date

May 8, 1973

Portrayed
Season
Episode(s)
.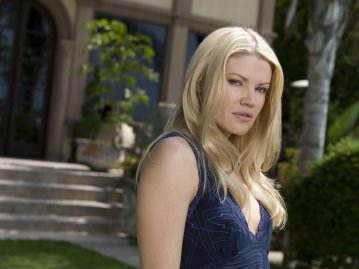 You may recognize Kam from the following:
External links
Edit
Ad blocker interference detected!
Wikia is a free-to-use site that makes money from advertising. We have a modified experience for viewers using ad blockers

Wikia is not accessible if you've made further modifications. Remove the custom ad blocker rule(s) and the page will load as expected.