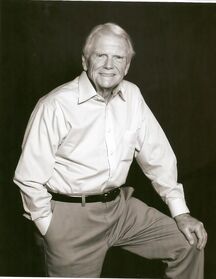 Gordon Wells portrayed an Older Leo in the episodes, "The Jung and the Restless" and "Forever Charmed".
Biography
Edit
Male
62 years old
HARBOR CITY, California
United States
Gordon Wells starred in the show, Six Feet Under. A Season 7 episode was named Styx Feet Under, which is a reference to the show.
External links
Edit