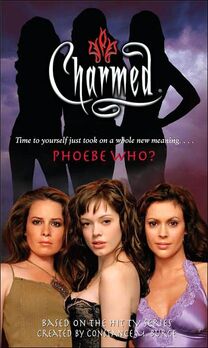 Emma Harrison is the author of Tourist Trap, The Best Girl, and several books in the Charmed, Everwood, and Alias television tie-in series. Harrison also co-wrote the Charmed novella collection, Seasons of the Witch Vol. 1, along with Laura J. Burns. Currently, she and her husband live in New Jersey together.
Harrison wrote the following Charmed tie-in novels:
Ad blocker interference detected!
Wikia is a free-to-use site that makes money from advertising. We have a modified experience for viewers using ad blockers

Wikia is not accessible if you've made further modifications. Remove the custom ad blocker rule(s) and the page will load as expected.