E. Duke Vincent was born (as Edward Ventimiglia) on April 30, 1932, in Jercey City. He is the producing partner of Aaron Spelling. Both he and Spelling were the Executive Producers of Charmed. Below is a picture of E. Duke Vincent (left) Holly Marie Combs (centre) and Brad Kern (right) at the Charmed 150th Episode press conference.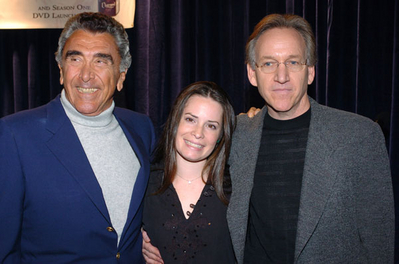 Ad blocker interference detected!
Wikia is a free-to-use site that makes money from advertising. We have a modified experience for viewers using ad blockers

Wikia is not accessible if you've made further modifications. Remove the custom ad blocker rule(s) and the page will load as expected.