Clairaudience
Power Information
Effects

Mentally hear what people outside normal hearing range are saying.

Trigger

Using another psychic ability

Alignment

Good

Category

Passive aspect of Sensing and Empathy

.
Clairaudience is the ability to mentally hear what people outside natural hearing range are saying. This is merely an aspect of another psychic ability such as Empathy or Sensing rather than a separate power.
The most prolific users of this ability or Whitelighters and Cupids. In fact, it was once stated by Leo that a Whitelighter can hear their charges' voices all the time.
Description
Edit
A by-product of channeling heightened emotions is psychically hearing the being(s) you are channeling speak even if they are outside natural hearing range.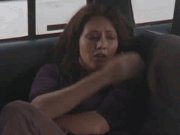 This will drive a human being insane if they obtain
Empathy
but was never destined to have it. They will fight against the emotions and the voices in their head, but it will ultimately kill them unless the power is withdrawn. However, with guidance from a true Empath a human can learn to control the power, turning it on and off at will.
One notable instance of Clairaudience was when Prue Halliwell gained Empathy unnaturally. While she was temporarily an Empath, Prue was able to hear the arguments people were having all over the city. This was due to Prue's Empathy picking up on the intense emotions behind the angry words people were shouting at each other.
While humans can learn to embrace the emotions and the voices connected to them, demons will not be able to. The crushing weight of human emotions and the voices connected to them will drive a demon insane, but not kill them. Vinceres is a prime example of this, he was driven insane but was able to fight the effects to stay alive.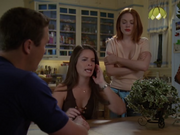 One vital aspect of a Whitelighter's and certain Cupid's power to sense and locate charges is the ability to psychically hear their charges speak, even if they are miles aways. It allows their charges to contact and communicate with them, by first calling their name to draw their attention. However, as proven by Chris Halliwell when he heard Phoebe Halliwell calling for him, charges can be put on mute by Whitelighters.
During one of Piper and Leo's heated arguments, Wyatt used his magic to swap their powers, giving Piper all of Leo's powers, including the power to sense his charges. Using his sensing ability, Piper could hear Phoebe calling out to her for help.
Ad blocker interference detected!
Wikia is a free-to-use site that makes money from advertising. We have a modified experience for viewers using ad blockers

Wikia is not accessible if you've made further modifications. Remove the custom ad blocker rule(s) and the page will load as expected.