Charmed - Zauberhafte Hexen, which translates to "Enchanted Witches" or in some German dialects, "Charmed Witches", is the German dubbed version of the Charmed series. All episodes aired on ORF 1 network and ProSieben network in Austria and Germany.
The Main Characters
Edit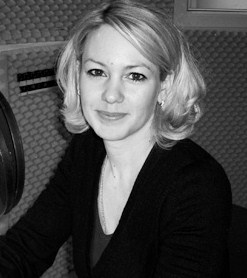 On the series, the voices were dubbed by German actors, actresses, and voice-actors. The individuals who voiced the main characters on the series are as follows:
Guest-Stars
Edit
Original Airdates in Germany
Edit
Renaming of Episodes
Edit
Some episodes aired in a different order than the series did in North America.
There was almost a one year gab between the final two episodes of the season.
The German networks aired 2 episodes back-to-back each week.
The Book of Shadows was referred to as the Buch der Schatten in the German series.
Some of the spells throughout the series were worded as such:
Freisetzung der Zauberkräfte
Hört nun die Worte
der Hexen,
die Geheimnisse, die wir
in der Nacht verbargen.
Die ältesten aller Götter
riefen wir an.
Nach der wahren Magie
trachteten wir stets.
In dieser Nachtund zu dieser Stunde
rufe ich die alten Mächte herbei.
Lenkt eure gewaltigen Kräfte
in uns Schwestern drei.
Wir sind bereit.
Gebt uns die Macht.
Now hear the word

s

of the witches,

the secrets, which we

concealed in the night.

The oldest of all gods

we called.

For the true magic

we ever strove.

In this night and on this hour

I summon the old powers.

Focus your mighty powers

into us threesome sisters.

We are poised.

Give us the power.
Der Nicolas-muss-sterben Spruch:
Lavendel, Mimose und Distelduft,
schickt Nicolas für alle Zeit in die Gruft.
In tausend Stücke soll er zerspringen
und eine Rückkehr soll nie ihm gelingen.
Lavender, Mimosa, an Thistle-fragance,
send Nicholas in to the grave for all time.
Into smithereens he shall burst,
and no return shall be possible for him.
Auffindung Balthasars
Magische Kräfte,
Ob schwarz oder weiß,
Die ihr wirkt durch den Raum des Erdenreichs,
Ob nah er ist, ob fern von hier,
Bringt uns den Dämon Balthasar zur Zier.
Magical powers,
if black, if white,
which permeate the soil,
if he is here, but far away,
the demon Belthazor shall arise here.
Um einen Geist zu rufen
Hör die Worte, höhr mein Fleh'n,
musst mich heute wieder seh'n,
Überquer die große Schwelle,
komm zurück an diese Stelle.
Hear the words, hear my pray,'
you have to see me again today.
Cross over the big sill,
come back to this place.
Ihr Hexenkräfte wacht jetzt auf,
durchleitet nun des Himmels Lauf.
Eilt herbei und kommt zu mir,
eilt herbei und zeigt euch hier.
You, power of witches, awake right now,
come with the celestial course.
Come running and come to me,
come running and arise here.
Melanie Hinze who provided the voice of Piper Halliwell in all 8 seasons also provided the voice of Rose McGowan as Cherry Darling in the German dub of Planet Terror and of Pam in Death Proof, directed by Quentin Tarantino.
Melanie also provided the voice of Holly Marie Combs in the German dubs of Picket Fences, Ocean's Twelve and in Daughters.
Ranja Bonalana who provided to voice of Prue Halliwell in all 3 seasons also provided the voice of Shannen Doherty in the German dubs of the films Satan's School for Girls, Jay and Silent Bob Strike Back and in The Rendering.
Ranja also provided the voice of Shannen Doherty in the German dub of her television show Scare Tactics.
Dascha Lehmann who provided the voice of Phoebe Halliwell in all episodes, also provided the voice of Alyssa Milano in her guest appearance as Billie on the television show My Name is Earl.
Dascha Lehmann provided the voice of Rose McGowan's character Courtney Alice Shayne in the German dub of Rose's film Jawbreaker.
Dascha also provided the voice of Jodi Lyn O'Keefe in the German dub of She's All That - Jodi portrayed the Spider demon on the Charmed episode Spin City.
Dascha provided the voice of Jaime Pressly, who portrayed a mermaid on Charmed, on the German dub of the series Jack and Jill.
Torsten Michaelis, the voice actor who provided Cole Turner's voice throughout the series also provides the voice of Julian McMahon in his role of Christian Troy in the hit series Nip/Tuck.
Torsten also provides Julian's voice in the German dubs of R.E.D and Premonition.
Torsten provided the voice of Billy Zane in the German dubs of his films Vlad, Silver City and Bet Your Life - Billy portrayed Drake dè Mon in Season 7 of Charmed.
Gerrit Schmidt-Foß, who provided the voice of Richard Montana also provided the voice of Kerr Smith in the German dub of Eli Stone - Kerr Smith portrayed Paige Matthew's love interest Agent Kyle Brody in Season 7 of Charmed.
Ad blocker interference detected!
Wikia is a free-to-use site that makes money from advertising. We have a modified experience for viewers using ad blockers

Wikia is not accessible if you've made further modifications. Remove the custom ad blocker rule(s) and the page will load as expected.