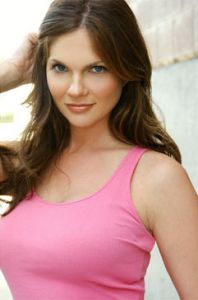 Camille Langfield portrayed Vivian in the Season 3 episode "Blinded by the Whitelighter".
Biography
Edit
Camille Langfield was born in Miami, Florida. After studying acting all through grade school, Langfield then graduated from Emerson College with a BFA in Acting. Camille moved to Los Angeles to pursue acting in the professional arena. Her positive attitude and enviable acting ability have helped to land some very interesting roles...such as Dragnet.
Beach Movie
Arli$$
The O.C.
What About Brian
Las Vegas
Californication
External Links
Edit
Ad blocker interference detected!
Wikia is a free-to-use site that makes money from advertising. We have a modified experience for viewers using ad blockers

Wikia is not accessible if you've made further modifications. Remove the custom ad blocker rule(s) and the page will load as expected.