"Just a paragraph. A really, really tiny paragraph."

This article is considered a stub because it is lacking information and is thereby short. You can help the Charmed Wiki by expanding it.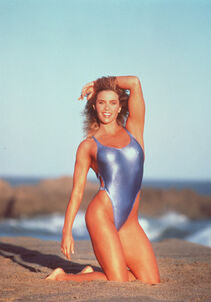 Cameo Kneuer is American actress, Two-time "Ms. National Fitness" champion and sister of Corinna Everson. She portrayed Hulk Billie in the Season 8 episode "Hulkus Pocus".
External Links
Edit