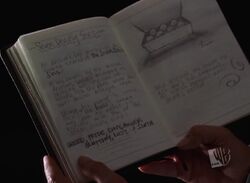 An ancient box containing the
glowing essence of The Seven Deadly
Sins.
It was owned by the wicked
demon, Lukas, an expert in
bringing out the sins of
others to the point where their
own desires destroyed them.
Using his power to control
these "sin balls", Lukas
was able to infect his
victims with one of the
seven deadly sins:
GREED, PRIDE, ENVY, ANGER,
GLUTTONY, LUST & SLOTH
---
Once infected, the desire to
act one's sin overruled
all moral impulses until

death's release.