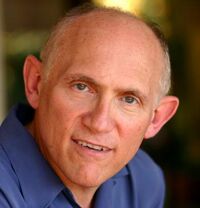 Armin Shimerman
portrayed the
Wizard
in the episode "
We're Off to See the Wizard
" in the fourth season.
Biography
Edit
Armin Shimerman was born on the 5th of November 1949 in Lakewood, New Jersey. He was the first ever actor to be cast as a Ferengi on Star Trek, Letek in 1987. After that he portrayed other Ferengi in Star Trek and had a rich career in the film industry. He also portrayed Principal Snyder on Buffy the Vampire Slayer. In 2002, he was cast as the Wizard on Charmed.
At the Dragon Con 2010, Shimerman spoke very negatively about his time on Charmed. He said: "I hated the ladies on "Bewitched"...um...uh..."Charmed!" "Charmed!" And there's a reason they were cast as witches. I...of all the shows I've ever worked, that was by far the ugliest."
External Links
Edit
Ad blocker interference detected!
Wikia is a free-to-use site that makes money from advertising. We have a modified experience for viewers using ad blockers

Wikia is not accessible if you've made further modifications. Remove the custom ad blocker rule(s) and the page will load as expected.